SUPRO TRIPLE TERMO
PREMIUM quality available for everyone
- high energy efficiency
- 3-glazing package
- drainage system
See more...
Skyfens
We have been manufacturing first choice roof windows for your home for 14 years
PVC roof window advantages
- Moisture and mould resistant- No maintenance required- Suitable for any interior
See more...
New products
Available from July 2023.
Please contact your advisor for more details on the offer.
New roof window - proven solutions in a new version by SKYFENS, now available as the SKYLIGHT PLUS TERMO.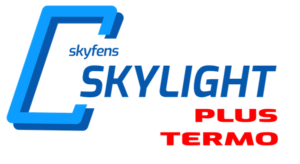 Skylight Plus Termo is a proven window in a new version, with a new hinge system, 4-seal package, and improved daily comfort of use due to the use of gas lifters. Details are in the attached leaflet.
Aluminum external roller shutters for SUPRO and SKYLIGHT PLUS TERMO roof windows.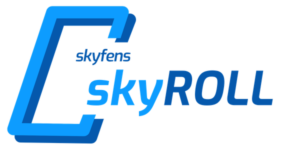 SkyROLL is an aluminum external roller shutter, designed to fit Skylight Plus Termo and SUPRO windows. SkyROLL is an excellent solution for people looking for effective protection against light, noise, excessive sunlight, and high temperatures in attic rooms.
External awnings designed to match the roof lines
SUPRO
and SKYLIGHT.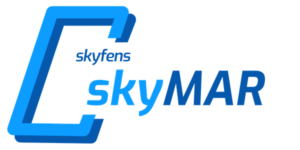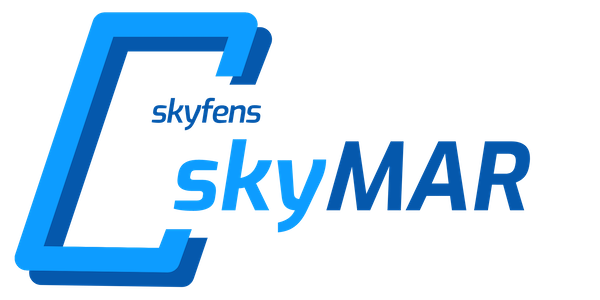 SkyMAR
is an external awning that protects a room from the sun's rays. It is specially designed for Skylight and Supro roof windows.
New windows Skyfens
SUPRO
years of experience in the market
The Skyfens Roof Window Production Plant was established in 2008 in the special economic zone in Lublin.
Our factory covers an area of 47,000 m2, of which 7,400 m2 are rooms for production halls, warehouses and offices. We employ over 60 specialists.
Skyfens is a leading European manufacturer of PVC windows and roof hatches.
The production of windows is carried out on specially designed machines from leading European manufacturers.
Our windows, including the well-known and well-established Skylight line and the new SURPO line, are distinguished by high durability, careful finish and ease of use. The Skyfens offer includes a wide range of window sizes and roof hatches, thanks to which we are able to meet the diverse investment needs of our clients.
Skyfens is a modern and professional production. The high quality of our products is confirmed by tests carried out by independent research institutes.
Product categories
Skyfens
What our clients say about us?
A little over three years ago, I had a dilemma with the choice of roof windows. In the end, I opted for Skylight Premium windows. After these three years, I can confidently say that it was a good choice. The windows provide a high degree of thermal insulation, do not leak and show no signs of material fatigue. I definitely recommend it.
I definitely recommend Skylight Premium windows. Not only high-quality workmanship, durability, but also a transparent method of installation that will allow people like me to install windows, i.e. with little experience. I recommend
European patent certificate
Please be advised that the Skylight Premium roof window is protected by the Patent Office of the Republic of Poland with a patent with the PAT number. 206424 and by the European Patent Office under the patent number 2003263.